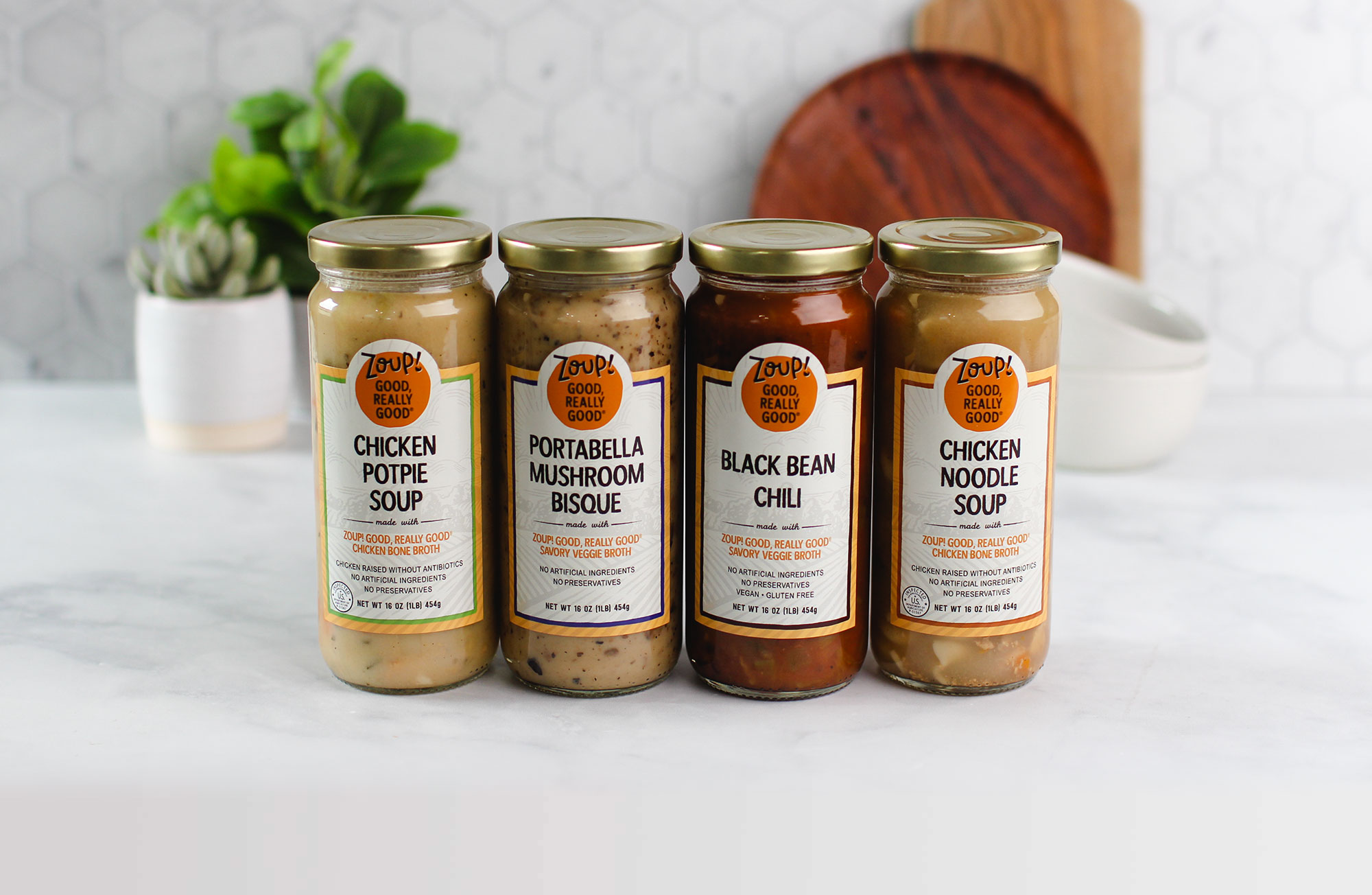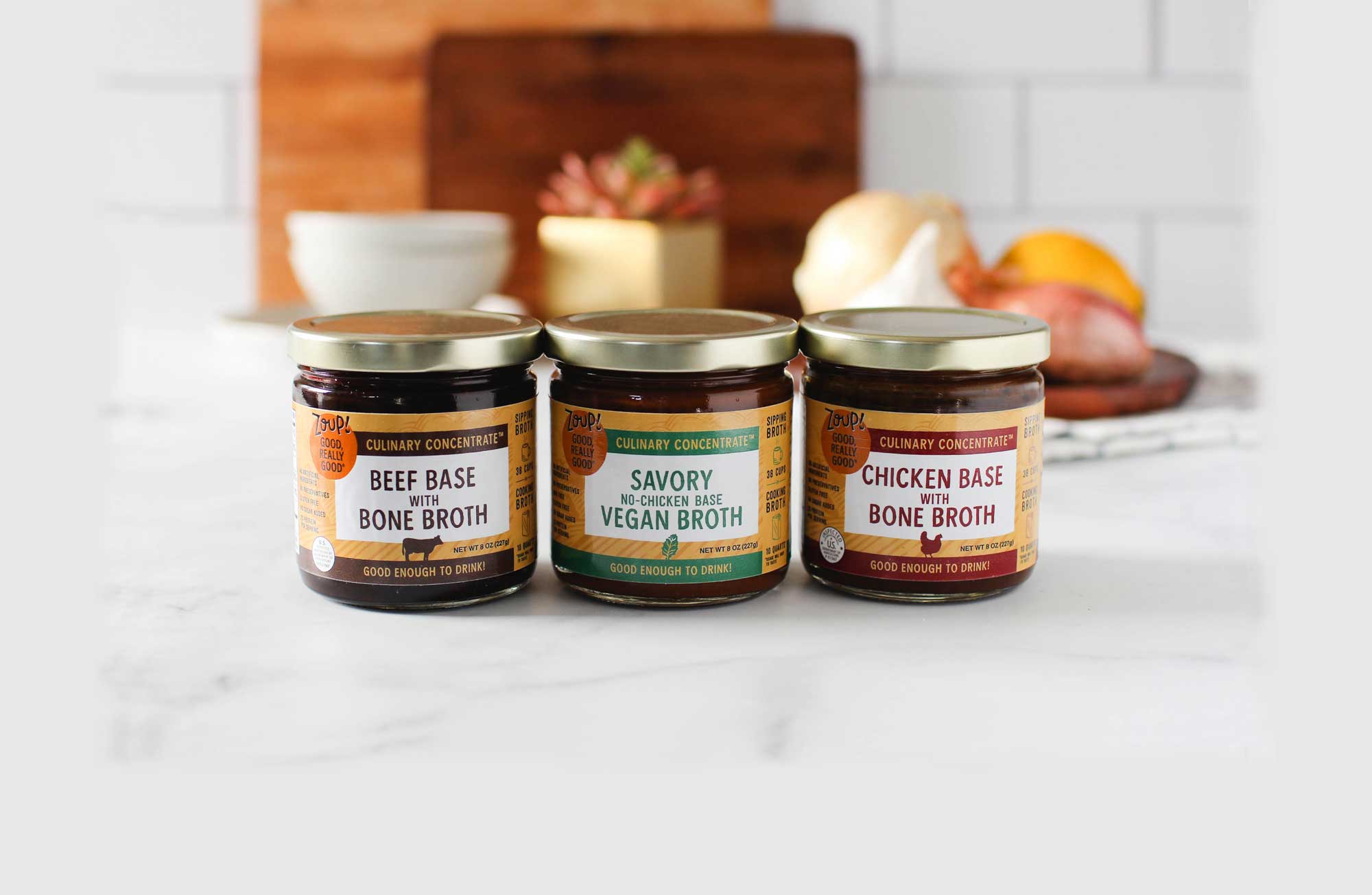 Choose Flavor,
Choose
Good, Really Good
®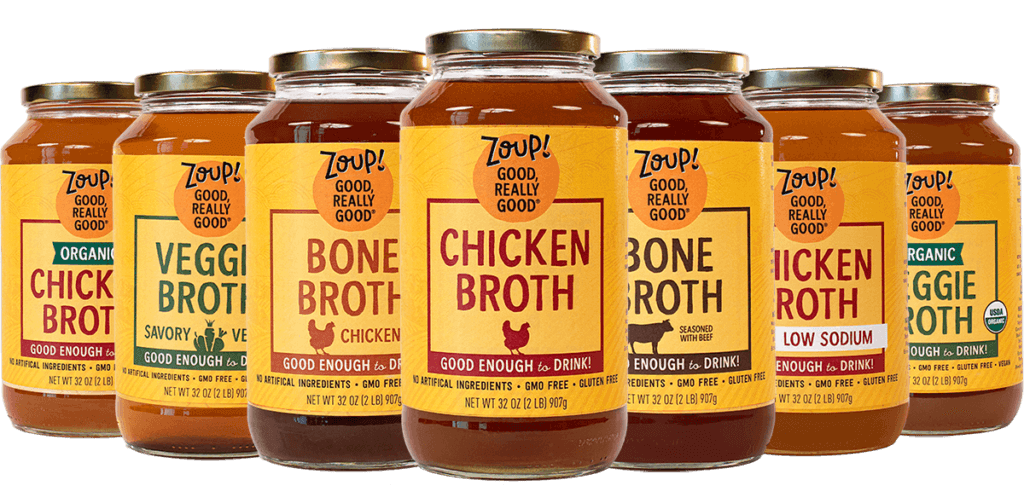 The Story Behind
Good, Really Good
®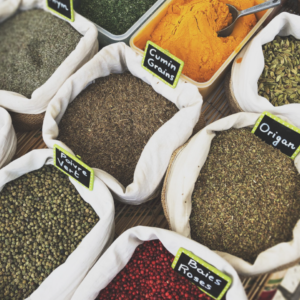 Two Guys and Some Oregano – The Inspiration
During our early days as spice merchants selling to restaurants, Zoup! and its founders recognized that Good, Really Good® soup and broth were hard to find and we knew that soup and broth unlike any other, evoked thoughts of comfort, warmth and well-being. We were inspired!
Zoup! Fresh Soup Company – The Beginning
The first Zoup! restaurant opened its door in 1998, and people loved it! We went on to open and franchise over 100 locations across the U.S. & Canada, serving soup and broth face-to-face and honing our skills for creating delicious flavor.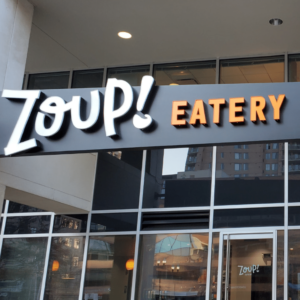 Zoup!

Good, Really Good

®

Broth!
We heard at our restaurants regularly – and knew from our own experience – there simply was no broth on grocery store shelves with simmered-all-day taste that was good enough to drink. Again, we were inspired! Leveraging insights from our customers and years of flavor development, we created Good, Really Good® Broth, now sold in stores across the country and online.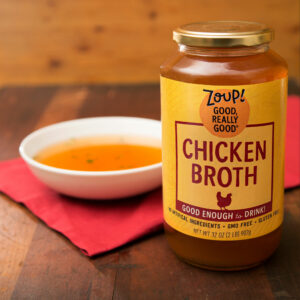 Beyond Broth – We Know Good Soup!
In 2022, we exited the franchise and restaurant business (only) and are focusing our attention toward creating premium quality, natural soup and broth related items for grocery. Motivated to further elevate the category and putting to use our soup and broth expertise, we offer glass-jar, premium flavor Soup and Culinary Concentrate™ broth bases in addition to our full line of broths and bone broths.
Find Zoup!
Good, Really Good

®

Premium Broths In a Store Near You!
INSPIRED BY THE LACK OF "GOOD, REALLY GOOD"
The lack of broths on grocery store shelves that were good enough to heat and drink was the inspiration behind Good, Really Good® Premium Broths.
Years of experience and millions of face-to-face, soup-serving interactions at Zoup! restaurant locations across the country taught us that really good broth – good enough for cooking and for drinking – simply didn't exist on grocery store shelves. This was the inspiration behind Zoup! Good, Really Good® Broth, the first-to-market premium broth packaged in recyclable glass jars.
After a solid year of trial and error, and hundreds of taste tests, we achieved our mission of creating a broth line deserving of the "Good, Really Good" designation. Zoup! Good, Really Good® Broth is a flavor-first collection of best-in-class, small batch broths. From our chicken and beef bone broths to our savory veggie broth, each features simmered-all-day flavor worthy of sipping, and which home cooks have enthusiastically accepted to elevate their home-cooked meals.
In 2022, we're continuing to leverage our know-how from a history rooted in serving soup to customers year after year with the introduction of Zoup! Good, Really Good® premium, heat-and-eat Soups and Culinary Concentrate™ broth concentrates. Our extremely high standards for delivering exceptional flavor and quality never waiver, and we continue to push the boundaries for what pantry staples can and should taste like. Thanks for joining us on the ride!
Save $1 on any jar of
Good, Really Good

®

Broth

Redeemable at grocery stores.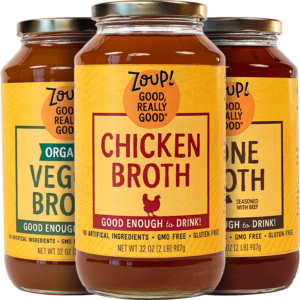 Watch as we Put Our Broth to the Test
See how our customers react when they compare Good, Really Good® Broth to the competitors!