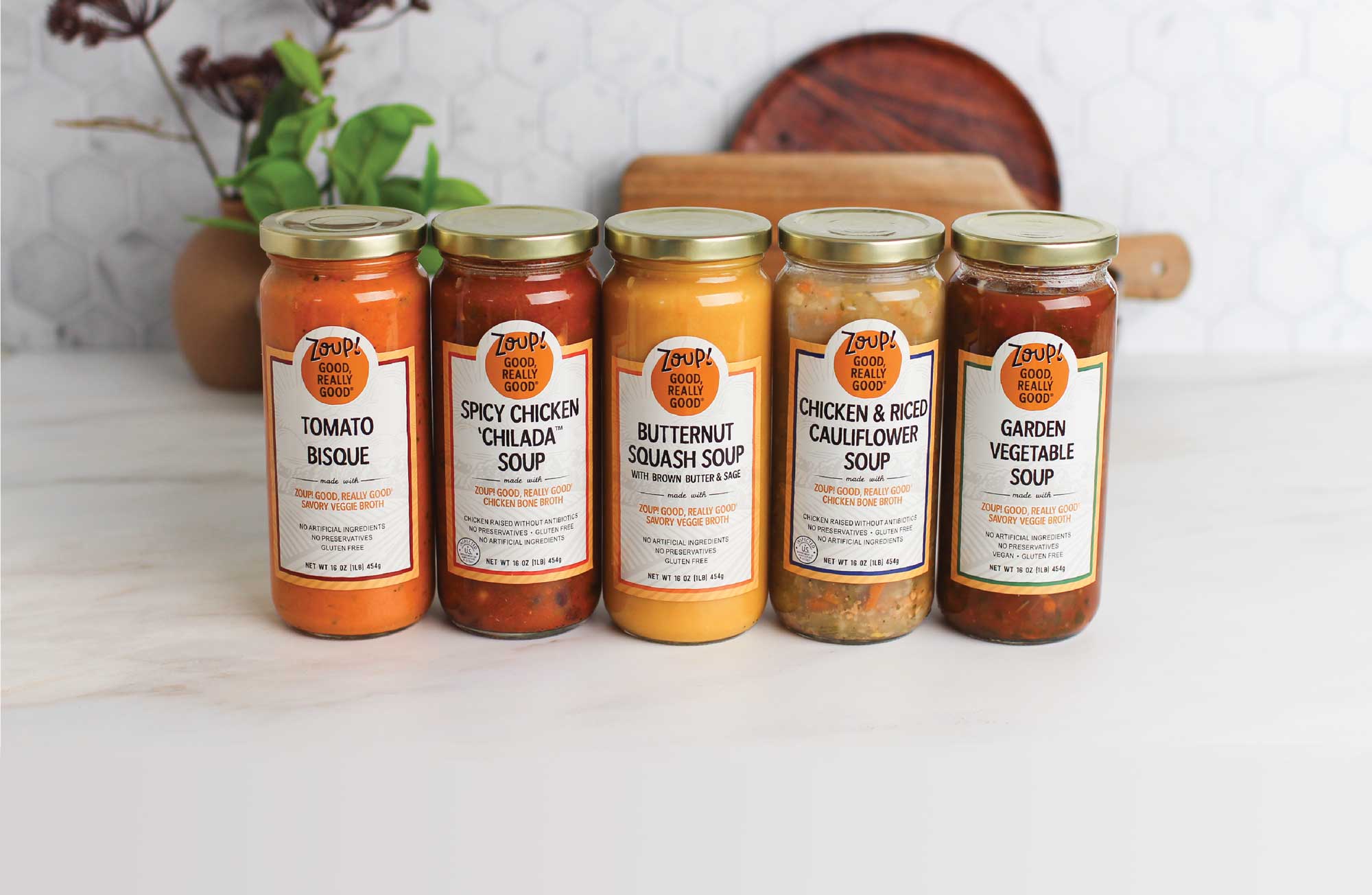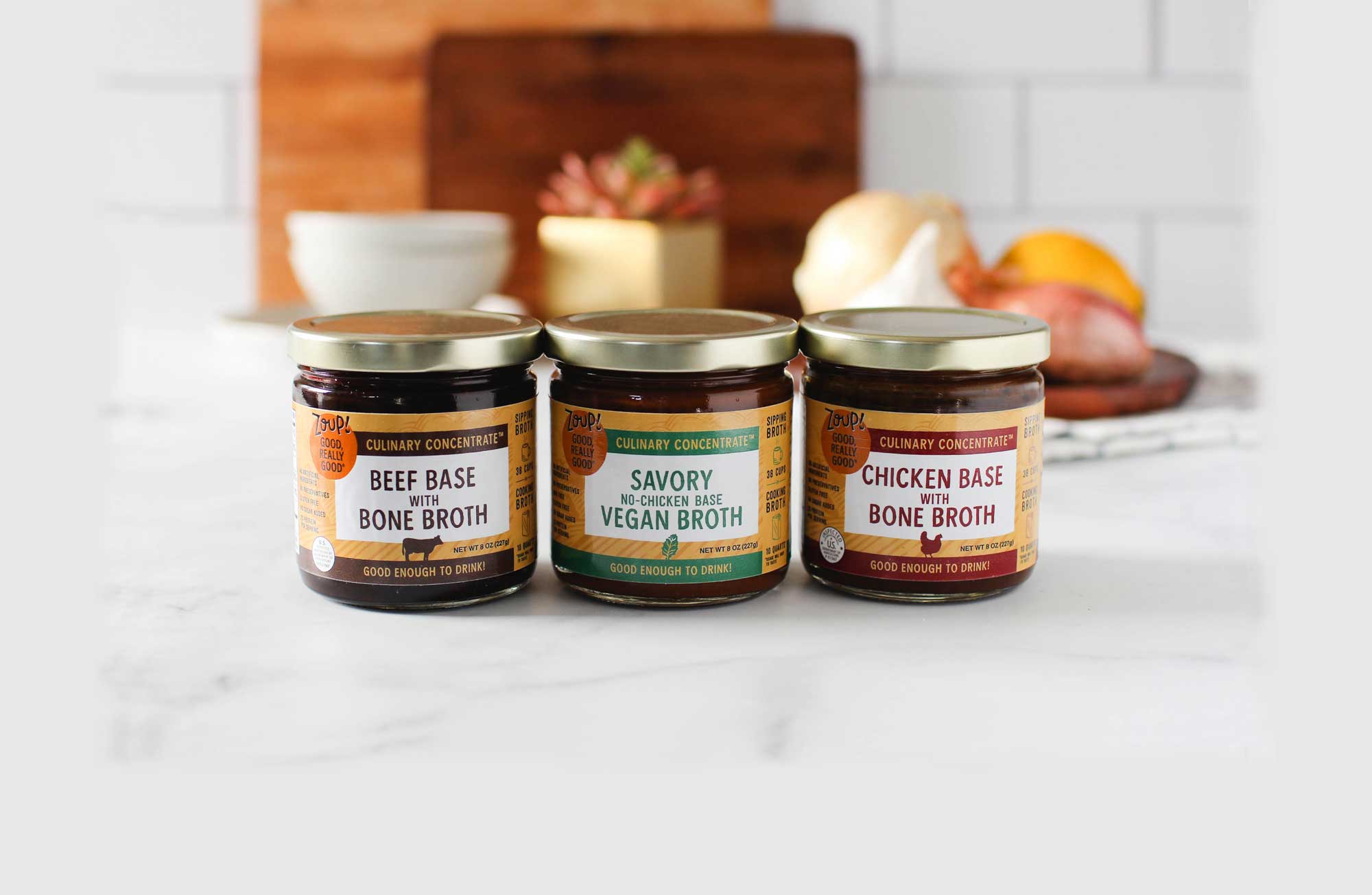 Choose Flavor,
Choose
Good, Really Good
®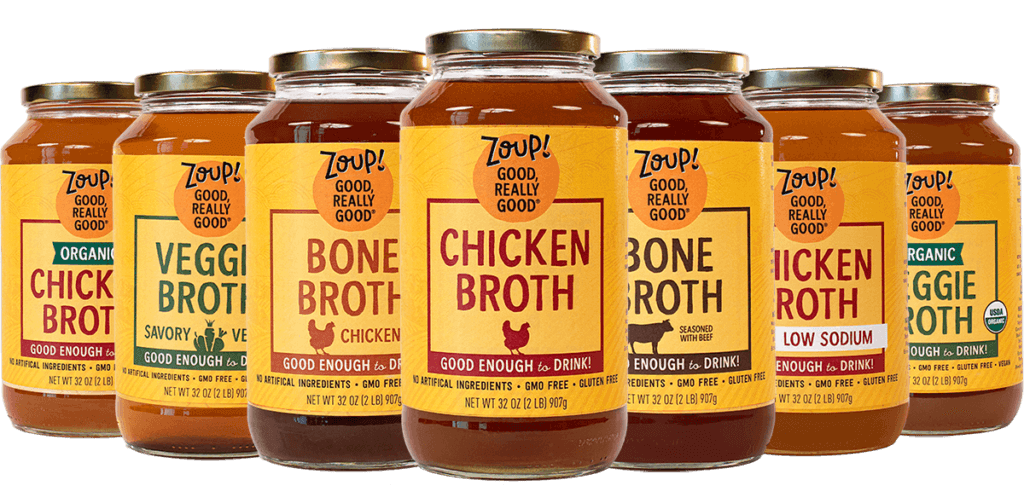 The Story Behind
Good, Really Good
®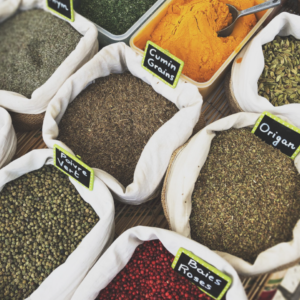 Two Guys and Some Oregano
During their early days as spice merchants selling seasonings and blends to restaurants, Zoup!'s founders had backdoor access to a lot of restaurant kitchens. As curious entrepreneurs, they recognized that soup was often an afterthought in many restaurants.
Really Good Soup was Hard to Find
They discovered that really good soup and broth was hard to find. And, unlike any other food category, soup and broth evoked thoughts of comfort, warmth and well-being. They were inspired.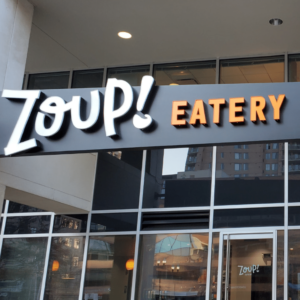 Zoup!
They hired a chef and every day for over a year, Chef Phil would make soup for weekly tastings. The first Zoup! restaurant opened its door in 1998. Now, there are almost 100 locations across the US & Ontario, Canada, serving soup and broth face to face to real humans – millions of bowls every month – a proud claim no other brand can enjoy.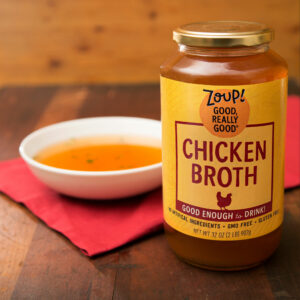 Zoup!
Good, Really Good

®

Broth!

Influenced by their own experience and that of their customers, they recognized there was no broth on grocery store shelves that was good enough to drink. Again, they were inspired. Leveraging customer insights and years of flavor development, they created Good, Really Good® Broth.
Find Zoup!
Good, Really Good

®

Premium Broths In a Store Near You!
Creating the Best-Tasting Broth
The inspiration for Good, Really Good®, Premium Broths came from our own staff – and many of our restaurant customers – who told us they were frustrated by the lack of broths on grocery store shelves that were good enough to drink.
As the leading fast-casual soup concept restaurant, it's only natural that we took this feedback to heart. And, when we did our own research we discovered that even with the hundreds of boxed and canned broth brands out there, really good broth – good enough for cooking AND drinking – simply didn't exist.
After several years of painstaking trial and error and hundreds of taste tests, we were proud to launch Zoup! Good, Really Good® Broth – a collection of "flavor first," best-in-class, small batch broths, packaged in sustainable glass jars with flavors so fresh-tasting and clean, you'll even enjoy drinking them!
Save $1 on any jar of
Good, Really Good

®

Broth

Redeemable at grocery stores.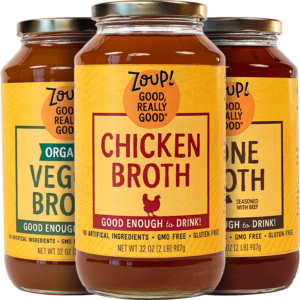 Watch as we Put Our Broth to the Test
See how our customers react when they compare Good, Really Good® Broth to the competitors!
Share Your Photos
Show off some of your favorite recipes and they might get featured on our social media!