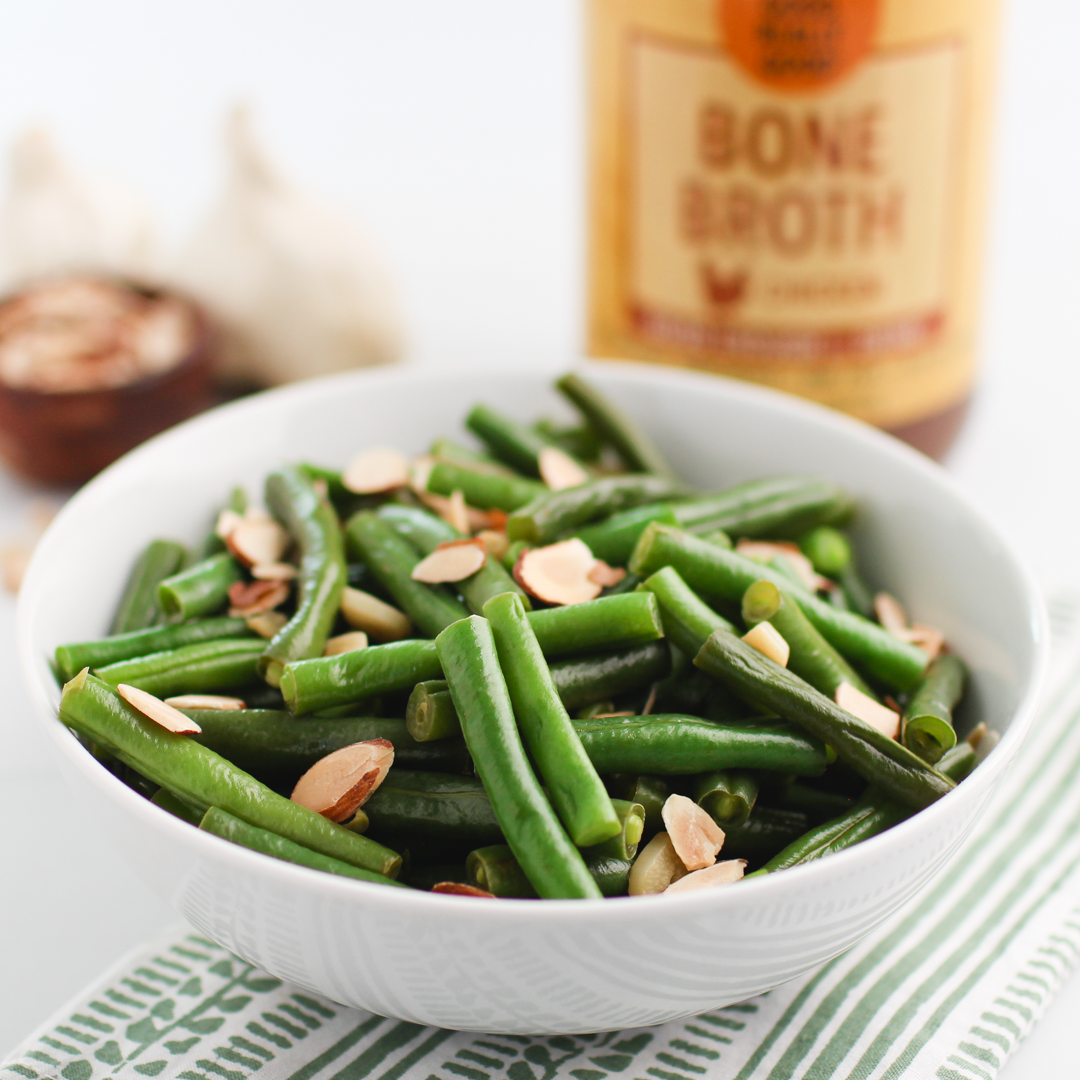 Almond Garlic Green Beans
Looking for a fast and easy weeknight side dish to bring to the dinner table? These Almond Garlic Green Beans come together in 15 minutes! Cooked in our Zoup! Good, Really Good Chicken Bone Broth, it's packed with flavor your whole family will love.
Ingredients
12

oz

green beans

2

cloves

of garlic

thinly sliced

½

cup

Zoup! Good

Really Good® Chicken Bone Broth

1

tbsp

soy sauce

¼

cup

sliced almonds
Instructions
Trim ends of green beans.

In a large pan over medium heat, add Zoup!

Good, Really Good

®

Chicken Bone Broth and bring to a simmer.

Add green beans, cover and steam for 3 minutes.

Add garlic and stir well to combine. Recover and cook for 2 minutes.

Reduce heat and add soy sauce.

Transfer to a serving dish and sprinkle with almonds. Add salt and pepper to taste and enjoy!
---
We hope you enjoy your Almond Garlic Green Beans cooked with Zoup! Good, Really Good Chicken Broth! Be sure to check out our social pages to stay up to date with all things Zoup! Good, Really Good.