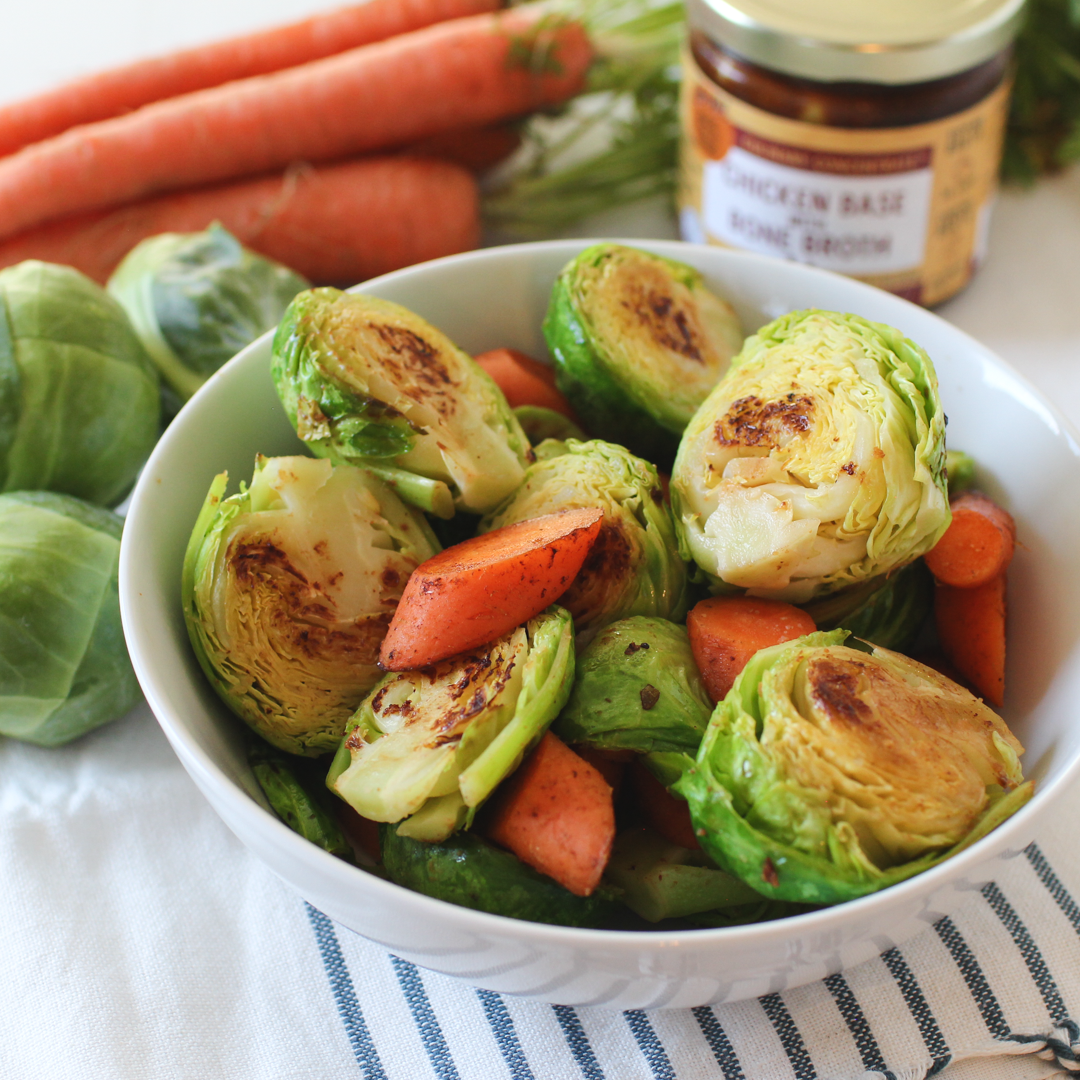 Brussel Sprouts & Carrots
Add a punch of flavor to your favorite side dishes using our Culinary Concentrates! These sautéd Brussel Sprouts and Carrots are prepared by adding a teaspoon of our Zoup! Good, Really Good Culinary Concentrates to add some seriously tasty flavor to some of our favorite veggies.
Ingredients
1

tbsp

olive oil

2

tbsp

minced garlic

¼

cup

water

1

tsp

Zoup! Good

Really Good® Culinary Concentrates

1

lb

brussel sprouts

2

carrots
Instructions
Chop brussel sprouts and slice carrots.

Add olive oil to pan and heat on medium. Saute the minced garlic for 1 – 2 minutes. Then add your water and Zoup!

Good, Really Good

®

Culinary Concentrates until well combined.

Add the brussel sprouts and carrots and saute. If you don't have enough liquid add more water until the vegetables are soft and completely cooked.

Remove, serve and enjoy!
---
We hope you enjoy your Brussel Sprouts and Carrots cooked with Zoup! Good, Really Good Culinary Concentrate! Be sure to check out our social pages to stay up to date with all things Zoup! Good, Really Good.